Our story
A unique meeting spot for premium beers, wine and spirits
Located at 64 Thomas Street, Quincy's is the newest bar and café to hit Grange. Designed and constructed by local architecture firm Base Architecture, the venue draws inspiration from world-renowned Los Angeles architect from the 1930's, Archibald Quincy Jones. The venue is designed to bring the local community the best of great architecture great snacks, coffee and good times.

Also open is the new bar area which delivers a unique meeting spot for premium beers, wine and spirits. Quincy's will be your venue of choice for a morning coffee after school drop off, a casual after work drink, an evening out with friends or for your next poker night. Catering to all ages, Quincy's is yours to enjoy and we invite you to come and see what it's all about.
Gallery
Discover Quincy's
WE HAVE A WINNER
Coffee Cup Design Competition
With a passion for great architecture and all things design, Quincy's was keen to uncover some hidden talent within the local community.
We are pleased to announce an official winner. Steph, 28, will have her art printed on our coffee cups for the whole community to enjoy, as well as receiving $250 to spend as desired on any community related organisation or initiative.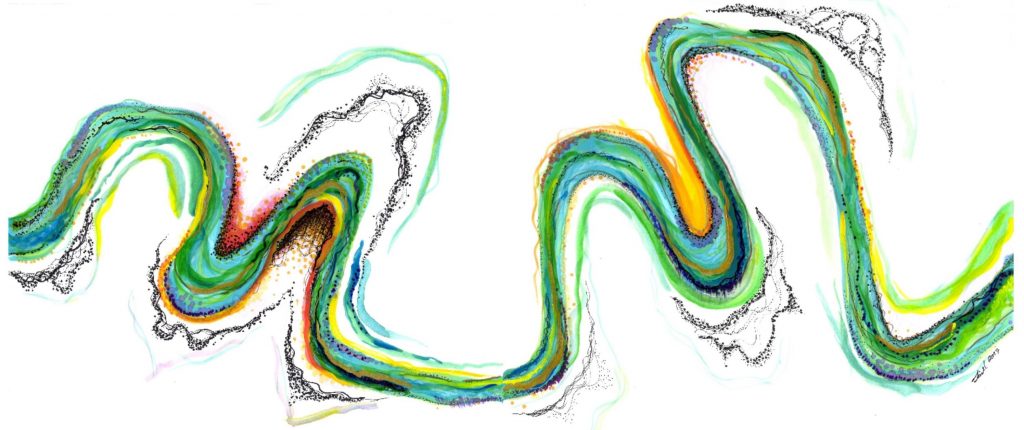 UPCOMING EVENTS
QUINCY'S BEER LAUNCH
FRIDAY 13 OCTOBER: 2PM - 10PM
The Quincy's team recently visited All in Brewing Co and got down to business creating their very own summer ale. Don't let the name scare you, this is a fantastic summer ale, perfect for the upcoming weather! You can't get this beer anywhere else! So join us on Friday the 13th to launch our "I know what you did last summer ale".
Booth bookings available for groups of 12+
MEET THE MAKER
TUESDAY 24 OCTOBER: 7PM - 9PM
Love gin? So do our friends from Four Pillars Distillery!
Join Carmen from Four Pillars and Joe, our knowledgeable Quincy's Bar Manager as they guide you through a tasting of the Four Pillars range. You will get to sample the classic Rare Dry Gin, Spiced Negroni Gin, Bloody Shiraz Gin and the Navy Strength Gin. And then the tough part, choosing a favourite!
Like Quincy's, Four Pillars is all Australian owned and operated. Carmen and Joe will share insight into the Australian botanicals that give Four Pillars gin it's unique flavours; and of course give the inside tips on how to serve each gin.
Tickets available for $50 inclusive of: gin + tonic on arrival, tasting of Four Pillars range, gin + tonic of choice with an antipasto feast!
Purchase your tickets today. Email hello@quincys.com.au or phone 07 3151 5090!
MELBOURNE CUP
TUESDAY 7 NOVEMBER: 1230PM - 230PM
Grab a group of your nearest and dearest to celebrate Melbourne Cup at Quincy's. With the venue exclusively capped at 30 people, this event is for those who want to celebrate in style!
Tickets available for $100 inclusive of: a glass of French sparkling on arrival as well as bottomless beer, wine and antipasto platters for the event duration. Plus with all of the live action of the Melbourne Cup broadcast on the big screen; you won't miss a moment of the race!
Purchase your tickets today. Email hello@quincys.com.au or phone 07 3151 5090!
Come visit us
64 Thomas Street, Grange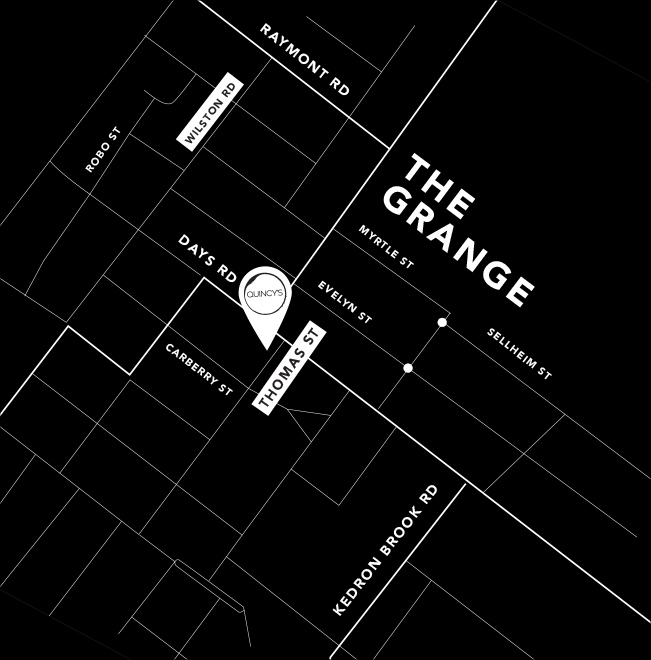 Opening Hours
CAFE
MONDAY 6.30 AM - 12.30 PM
TUESDAY 6.30 AM - 12.30 PM
WEDNESDAY 6.30 AM - 2.00 PM
THURSDAY 6.30 AM - 2.00 PM
FRIDAY 6.30 AM - 2.00 PM
SATURDAY 7.00 AM - 12.00 PM
SUNDAY CLOSED
BAR
WEDNESDAY 2.00 PM - 10.00 PM
THURSDAY 2.00 PM - 10.00 PM
FRIDAY 12.00 PM - 10.00 PM
SATURDAY 12.00 PM - 10.00 PM
SUNDAY 2.00 PM - 7.00 PM
Have a question?
Contact us today